The curriculum at Arena Academy is the heart of the school, underpinning student achievement and progress, whilst also reflecting and influencing the school's wider culture and ethos. In the Summer Term, when it's time to choose your options, we will post information from subject teachers here.
This is the schedule for Pathways 2022 and the subject options can be downloaded below.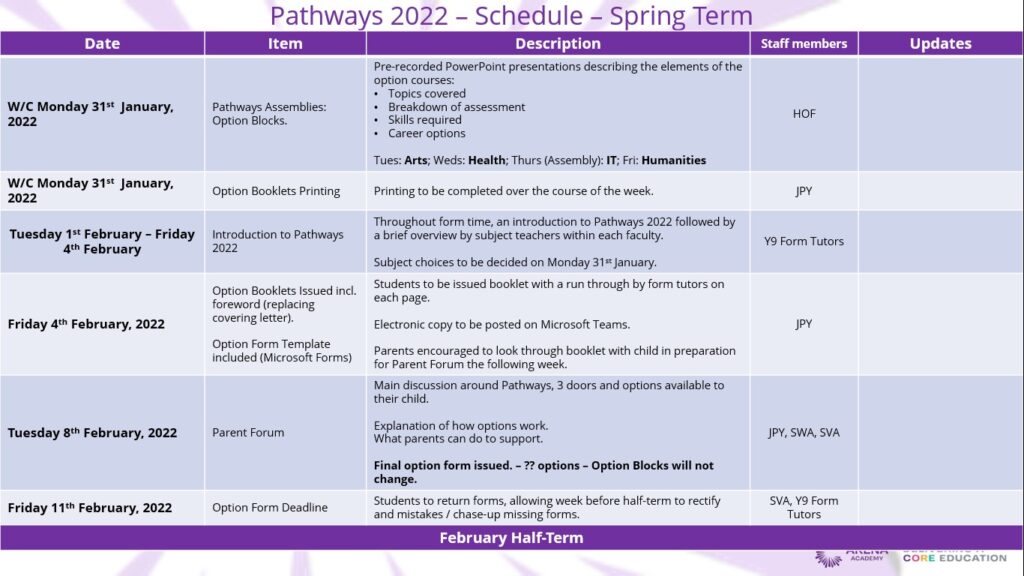 The videos below will provide you with some useful tips, which may help you in choosing your pathways.