Timetable for upcoming examinations for Sport, Child Development, Health and Social Care and DIT in January and February 2023.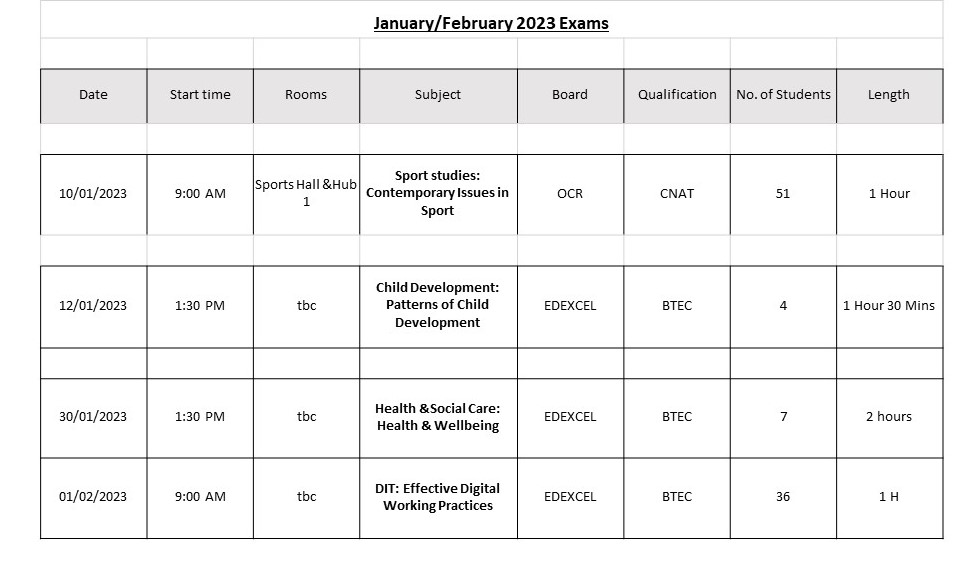 Additional support is available to year 11 students throughout the school week.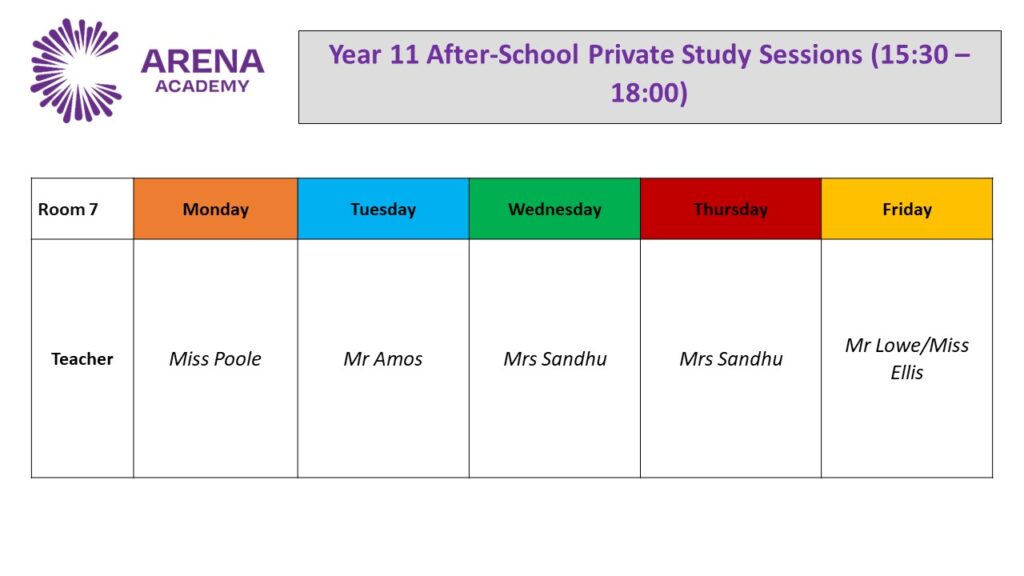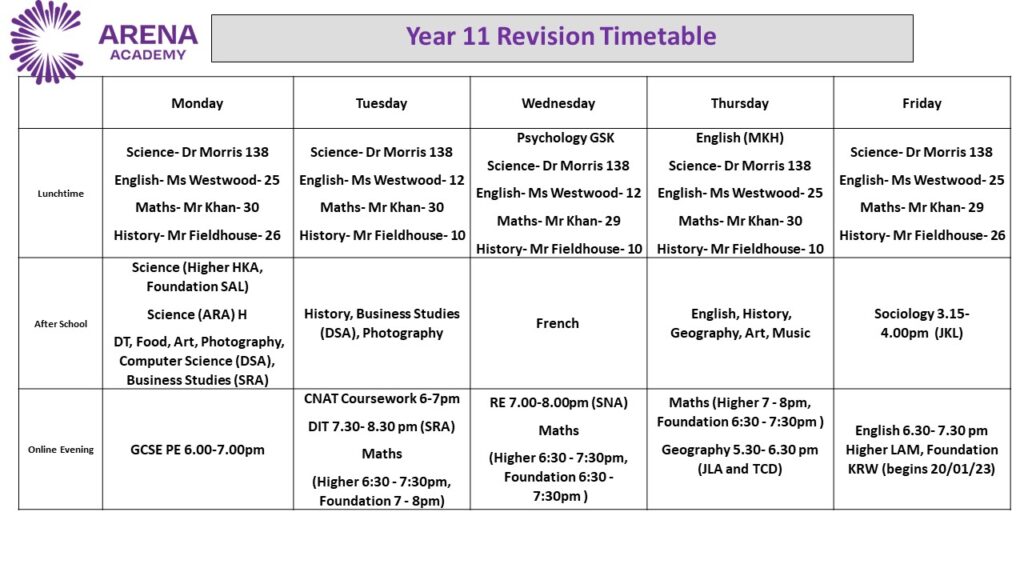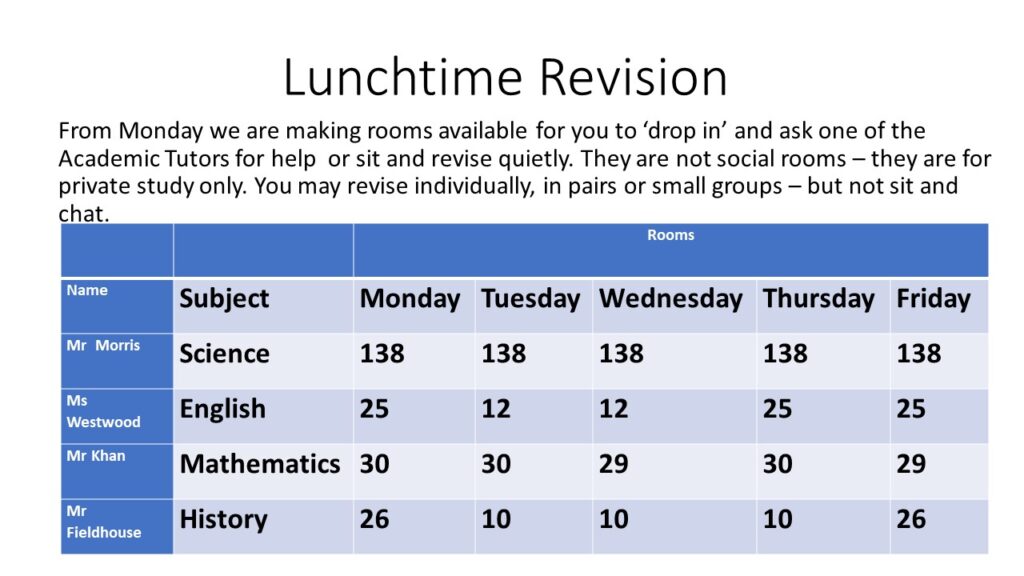 Below you can download a blank revision timetable template (Word doc.) for students to create their own revision timetable. There is also a guide to the benefits of using GCSEPod for download.