Dates of upcoming vocational examinations:
May 17th – Cambridge Nationals Sports Studies exam
23rd May – Digital Information Technology Exam
Below are the timetables for our programme of March Mock Examinations for year 11. These are also available to download. There is also the Examinations Handbook for downloading. We recommend all students view this document prior to their examinations.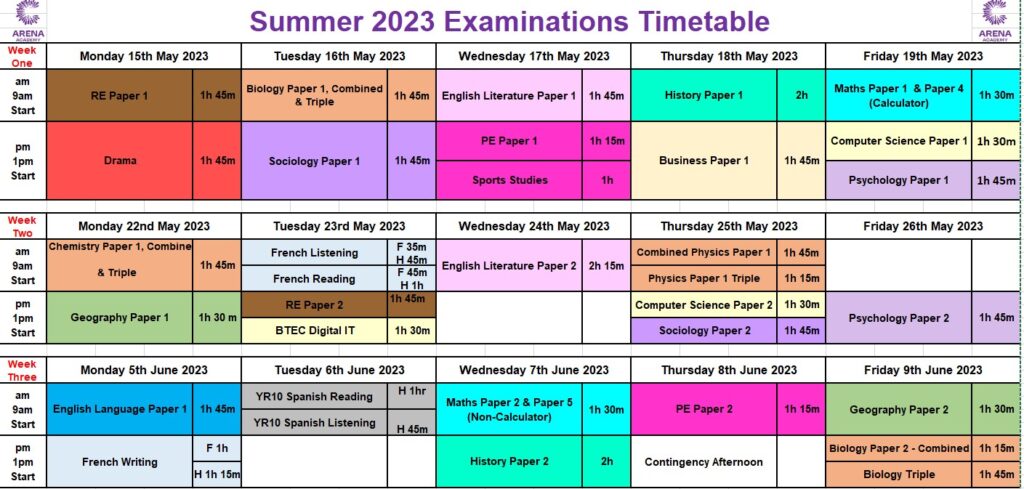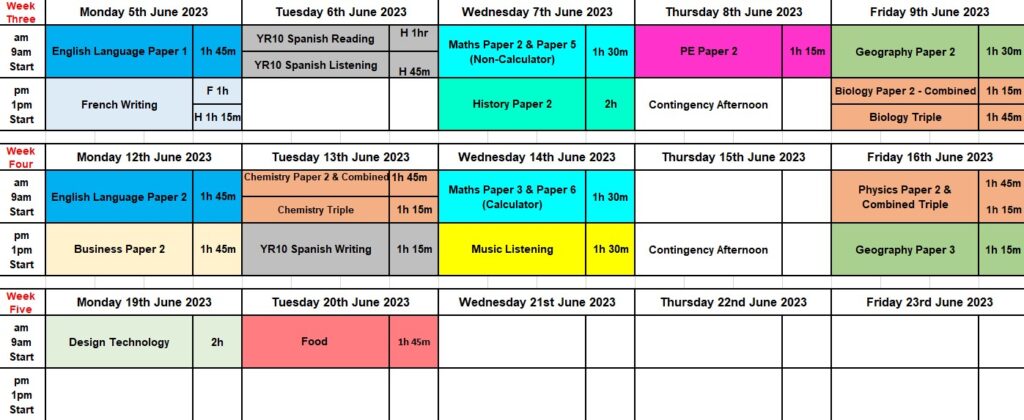 Additional support is available to year 11 students throughout the school week.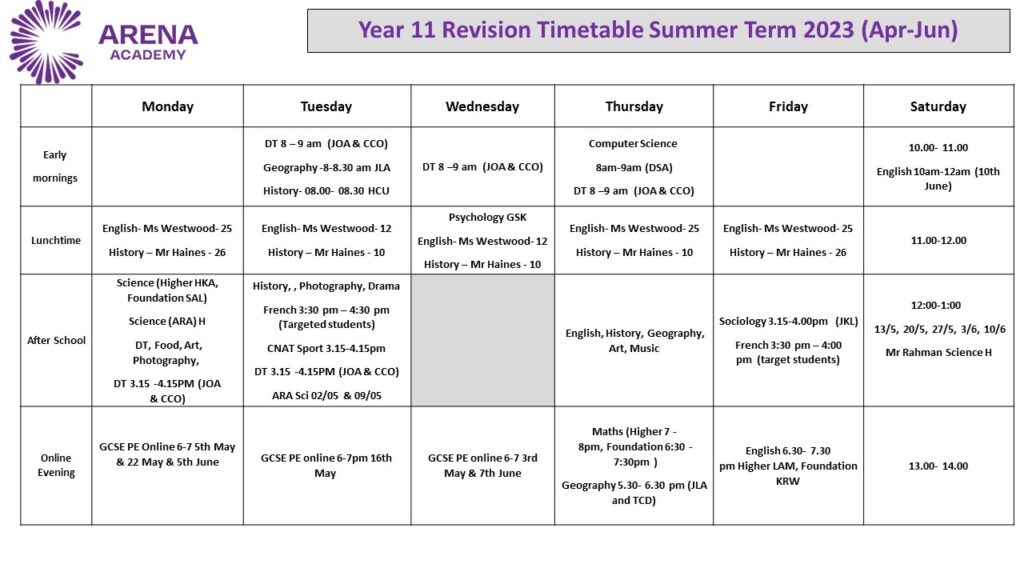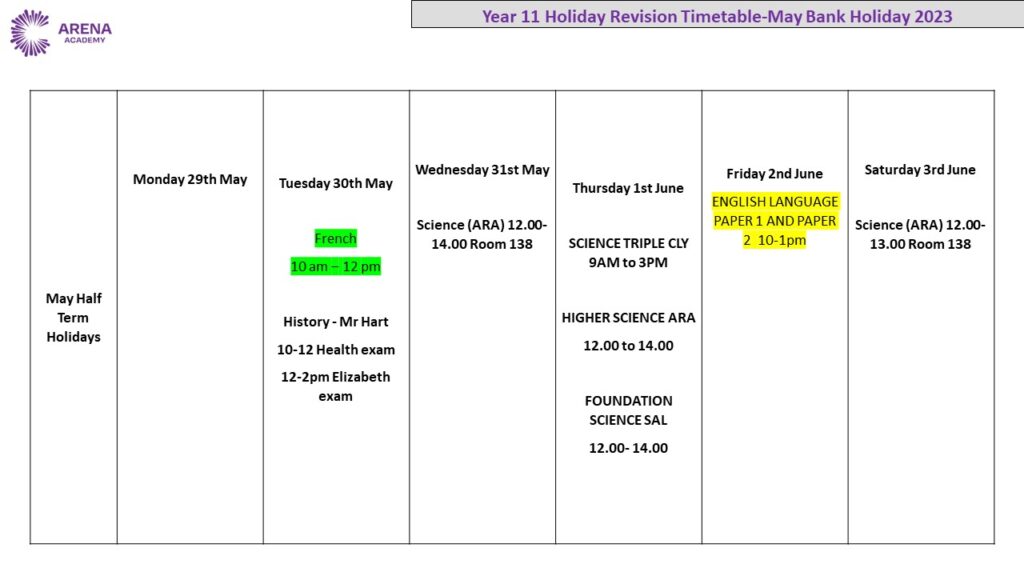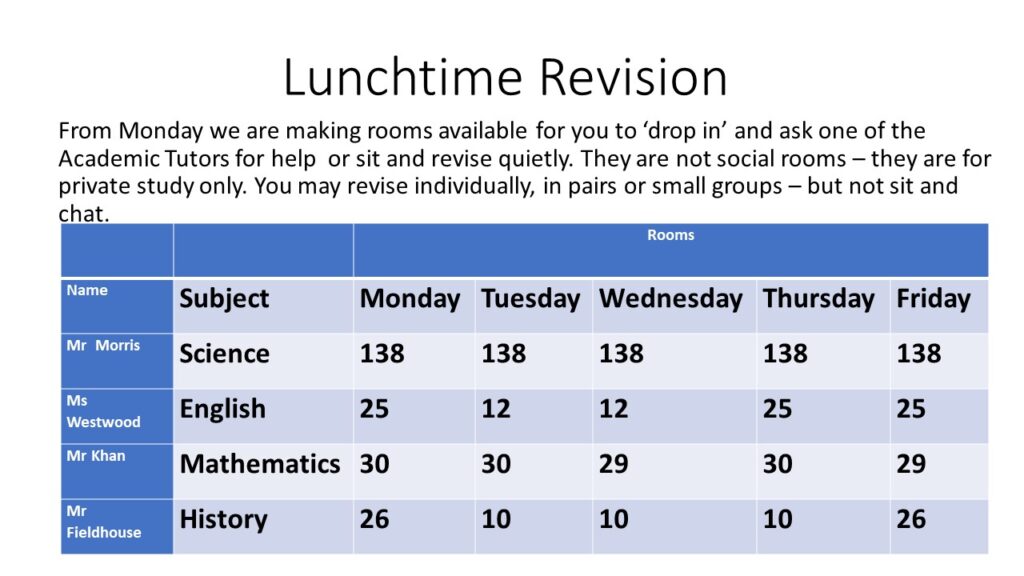 Below you can download a blank revision timetable template (Word doc.) for students to create their own revision timetable. There is also a guide to the benefits of using GCSEPod for download.
Past Papers
Past exam papers are a proven way to revise and improve your grades in a subject area. Below are a series of links that will allow you to download a selection of past exam papers in all subject areas.