This section includes all the information you need to support your year 11 child as they approach their GCSE examinations.
You should have received your child's individual data sheet via email which includes their grades from this year. Please contact [email protected] if you have not received this or if you have any other enquiries regarding the information on this page.
Year 11 Parents Evening will be held on Thursday 13th January 2022. This will be hosted virtually via School Cloud. More information about this can be found here: https://www.corearena.academy/school-cloud/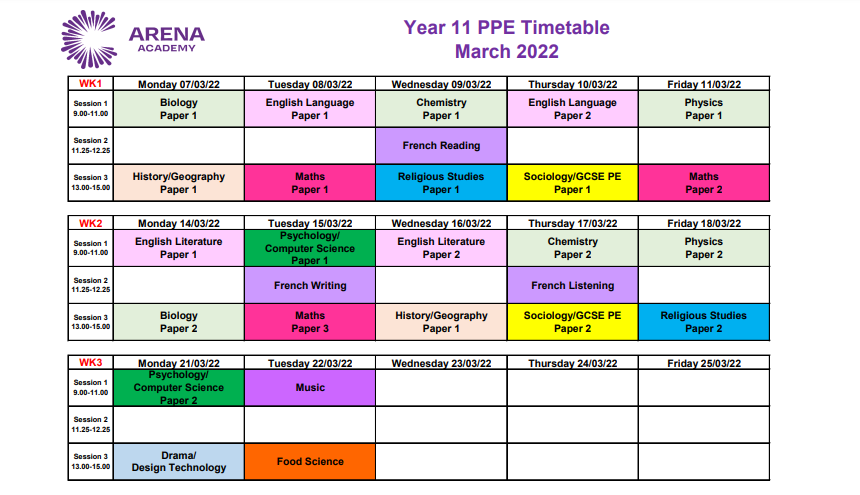 The above timetable is for the PPE 'Mock' examinations taking place in March 2022. This is available to download from the files above.
The timetable for the Summer 2022 GCSE examinations is also available to download above.